We are now roaming the beautiful lands of Red Dead Online. We have made a couple of additions to our server so we can help cowpokes with their adventures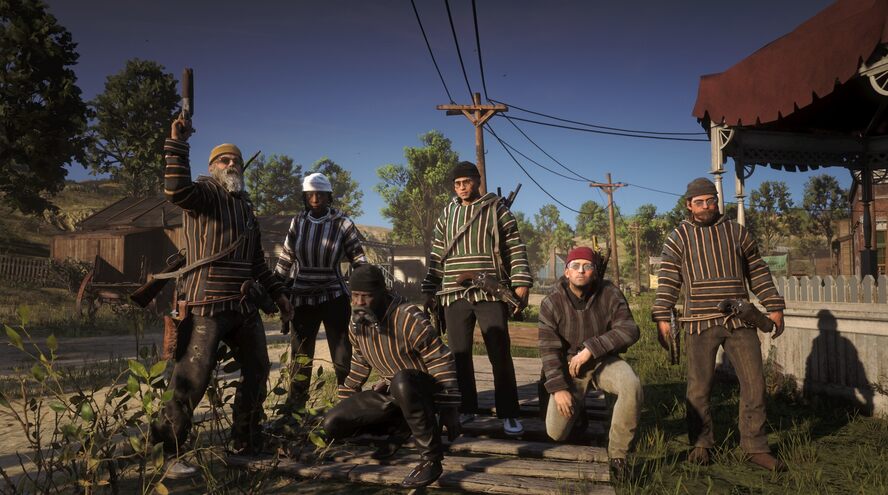 In our Discord Server we use the great RDO Compendium bot created by Bob Ross, that allows you to locate different types of collectibles, missions, herbs, animals, shops and treasures.
There's also activity roles for when you're looking for help, some cool Events and Achievements
GPAD Red Dead Event Winners
Roles associated with winners for RDO in-game Crew Events
| | |
| --- | --- |
| Django | Win a quickest draw event |
| Bare Knuckles | Win a fight club event |
| Bill Miner | Win a wagon racing event |
| Davy Crockett | Win a weekly challenge |
Money Making Guides
On top of that we are currently working on guides, curated by our most experienced players.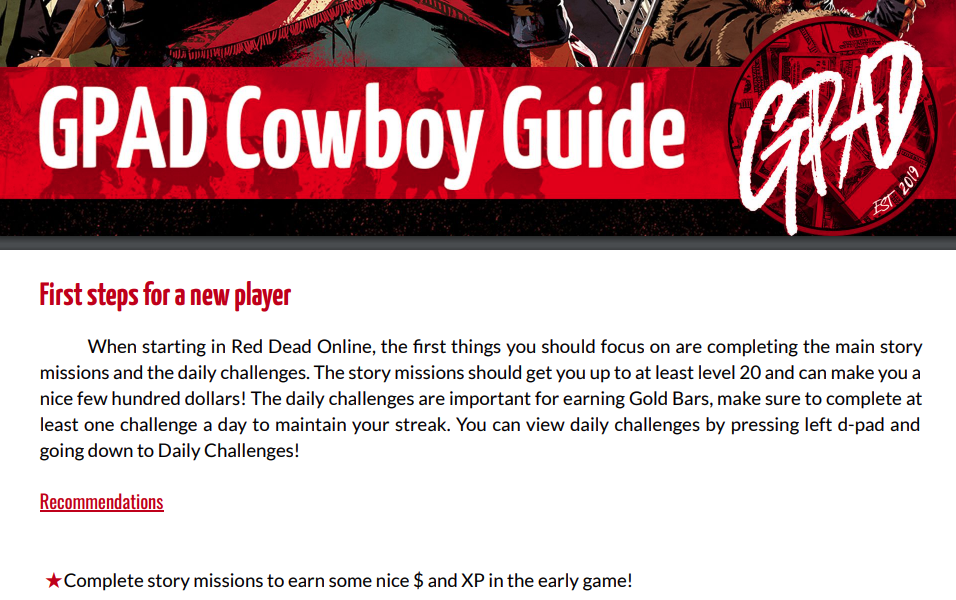 Hang with our RDO posse
Join our Discord Server to access all of our guides, collect some achievement roles, and some lovely stew